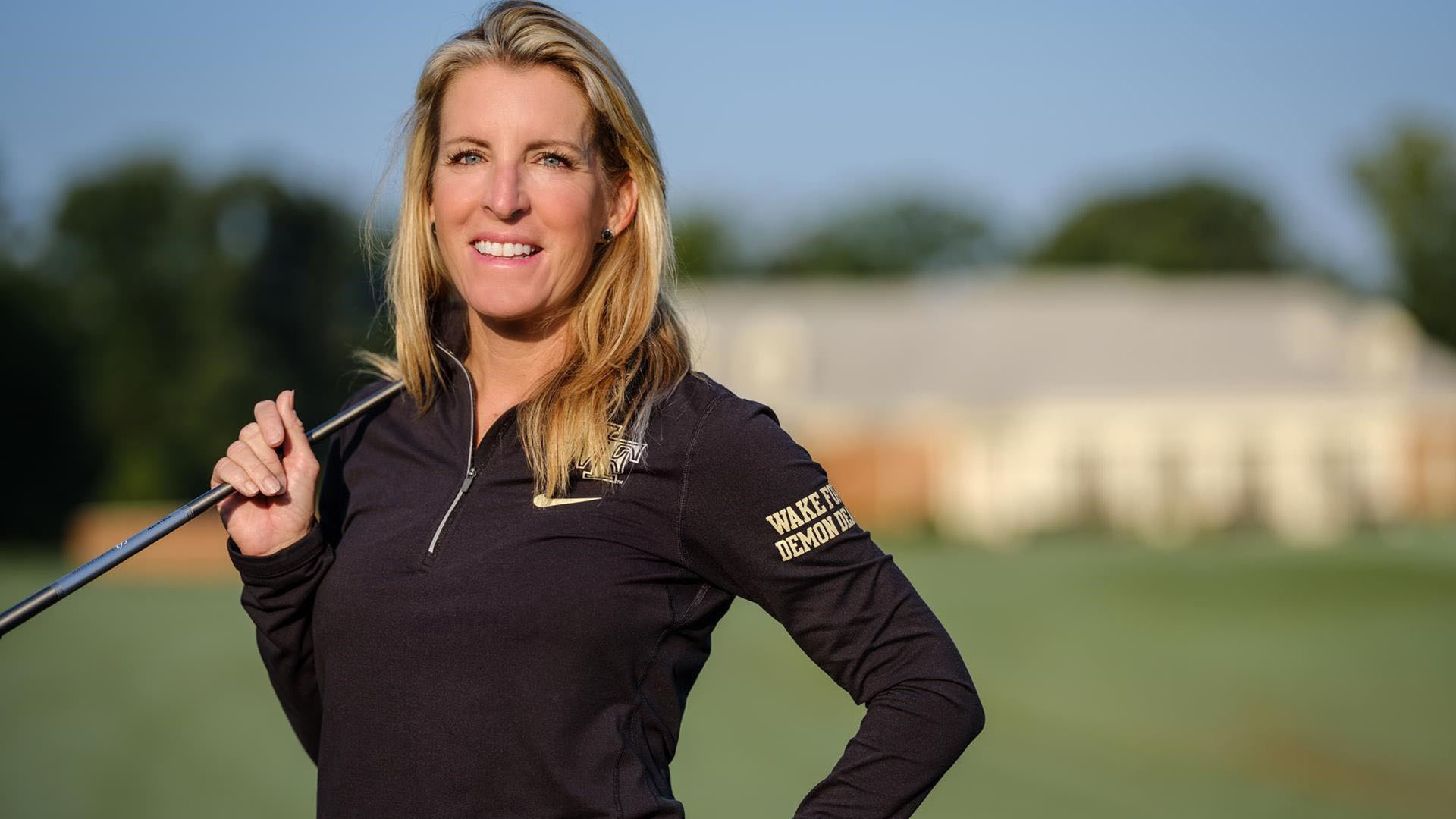 Episode 8 features Kim Lewellen, the head coach of women's golf at Wake Forest.
Kim played college golf at the University of North Carolina. Following her time at UNC, Kim competed on the LPGA Futures Golf Tour and the Women's European Professional Golf Tour. Since transitioning to coaching, Kim has been named the ACC coach of the year on four separate occasions.
During our time together, Kim gives an in-depth look into the world of college golf.
Photo Credit: Wake Forest University
Topics covered in this episode:
How golf became a part of Kim's life
How Kim became a college golf coach
The shift from competing professionally to coaching aspiring competitors
How Kim ended up at Wake Forest
Golf recruiting
How recruits choose their school
The difference between international junior golfers and American junior golfers
What does a Division 1 golf practice look like?
What does game day look like for a coach?
Reasons for Kim's Success as a Coach
Should you choose a school because it has a yogurt machine in the cafeteria? Kim says no.
Our time together ended with a lightning round of 10 questions, including a few Winston-Salem restaurant recommendations (highlighted below).
Random References from this Podcast
Connect with Kim Lewellen
---
Listen to our other podcast episodes.